1 results - showing 1 - 1
Neutral Blooms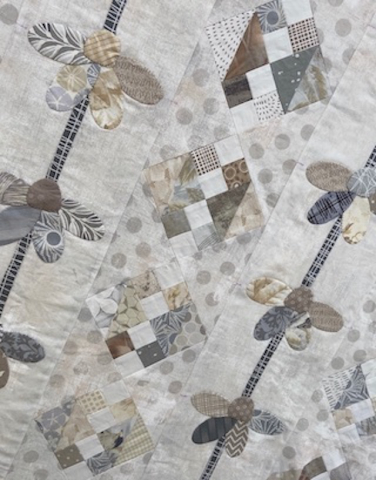 Neutral Blooms
Many people think of neutrals as strictly background colors, but Alex has fun making neutral quilts that are calming, charming and ...yes....full of pizazz! Neutrals have the versatility to provide all that.
In her online class, Alex, will share with you the secrets to making successful neutral quilts. You will get the skills to evaluate and utilize the amazing range of values, hues and characters you can find within neutral prints. You will learn the ins and outs of effective piecing and appliqué while creating a stunning quilt that goes with everything and looks good anywhere!
It's also fun! If you have your own stash of neutrals, bring it on! But, a limited supply of "Jump Start" kits with 18 pieces, plus 4 background fabrics will be available to supplement your stash.
This class was originally created during multiple Facebook LIVE sessions. These are recordings of those sessions.
Alex LIVE | Alex Anderson LIVE | Facebook LIVE | Neutral Fabrics | Low Volume Fabrics | Neutral Quilts | Neutral Blooms