1 results - showing 1 - 1
Kool Kaleidoscope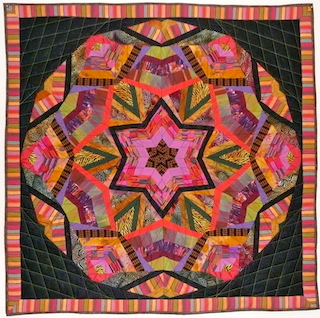 Kool Kaleidoscope - Latest Class
Ricky Tims' Kool Kaleidoscope quilt is a popular and very fun method for making a kaleidoscopic quilt without fussy cutting individual fabric prints. This strip-piece quilt is quick and easy and great for advanced beginners and beyond.
The kaleidoscope portion of the quilt measures 36" prior to adding borders, but can be adapted for any size once you understand the process. It is the ultimate mystery quilt in that no two are ever alike.
This class was originally created during multiple Facebook LIVE sessions. These are recordings of those sessions.