2 results - showing 1 - 2
Spinning Spools Quilt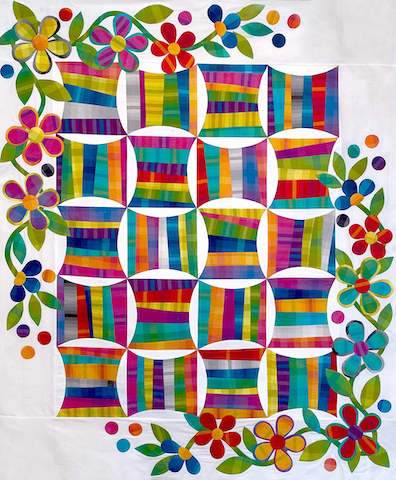 Spinning Spools Quilt
Alex has created a delightful fun and colorful quilt which she has named Spinning Spools. In her sample, she used Alison Glass's beautiful Kaleidoscope Stripes and Solids from Andover Fabrics.
FREE Spinning Spools Pattern Now Available.
Click here to order supplies for the Spinning Spools quilt.
This class was originally created during multiple Facebook LIVE sessions. These are recordings of those sessions.