Why become a Star Member?

Watch The Quilt Show
Each episode of The Quilt Show brings you the newest techniques, tools, tips and tricks, and endless inspiration from our more than 700 Quilting Teachers and Artists from around the world.
Make our yearly Block Of The Month Pattern
Follow along step-by-step as we make a quilt together. This guided learning project offers monthly block patterns, Facebook LIVE events, how-to videos, and lots of community support & show-and-tell and you end up with a fantastic finished quilt at the end
Join our warm and friendly online community
Be welcomed into our huge global community of quilters. Make new friends, get new ideas, and share your knowledge!
Get 25% off a future purchase in our store
Upgrade your tool set, get the supplies to try a new technique, or just treat yourself. Spend $200 and your discount has covered the cost of an Annual Star Membership! (Exclusions apply)
Get special in-store Offers
Get exclusive star-member only offers for limited products and preview access to our big sales!

What Customers Say

GeneB says,
"Making a piece of art is just doing what your heart tells you to do. And you don't have to follow any rules except for your own" Freddy Moran, Quilt Goddess. We all need to inscribe this on our hearts".
about our show with Freddy Moran & Sujata Shah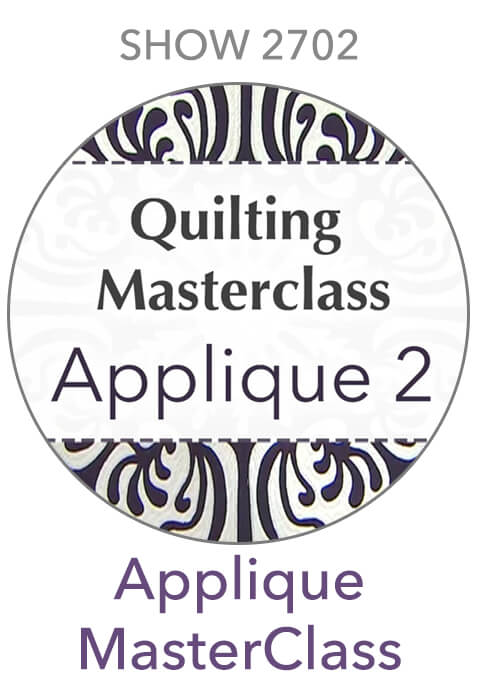 Abhaquilter says,
"Super concept, the Masterclass featuring artists from previous episodes. Such helpful tips! I'm inspired to continue to develop and incorporate applique into my making."
about our Applique II MasterClass Show
Micheleinla says,
"Loved Claudia's free-form piecing :). I can't wait to try it."
about our show with Claudia Pfeil & Gayle Schliemann
MarieHM says,
"Great show!! Learned so much and excited to try these "new" log cabins!!"
about our show with Katie Pasquini Masopust
MaryisSewHappy says,
"Wow! So many ideas, so many show & tell quilts! Edita Sitar is amazing! Really loved her thoughts on anchoring her scrap quilts, her precision piecing, and her binding trick. Thanks for having her on your show."
about our show with Edyta Sitar
Ranneyn says,
"Lisa is just amazing. Each show I watch I learn something new."
about our show with Lisa Calle & Youngman Lee
Chloe2 says,
"Awesome! I love Kim's color choices and patterns. Thanks for the inspiration and the applique tutorial, can't wait to try it out."
about our show with Kim Diehl & Christine Barnes