1 results - showing 1 - 1
Make It Your Own - Embroidery Stitch Along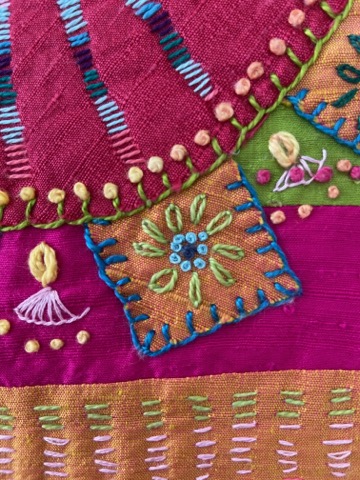 Make It Your Own - Embroidery Stitch Along
Slip away during the holidays to a place with hand sewing magic. In this Facebook LIVE sew along with Alex, you will create a small and unique hand stitched art piece. She will teach you how to do simple hand embroidery stitches from which you can achieve stunning results.
Simplicity = Elegance
In addition, you will discover the joys of playing with silk fabric. Alex will give you tricks, tips, and techniques that can help you when working with this luscious textile.
Results: Everyone's will be different.
This class was originally created during multiple Facebook LIVE sessions. These are recordings of those sessions.
Alex LIVE | Alex Anderson LIVE | Facebook LIVE | Embroidery | Hand Stitching