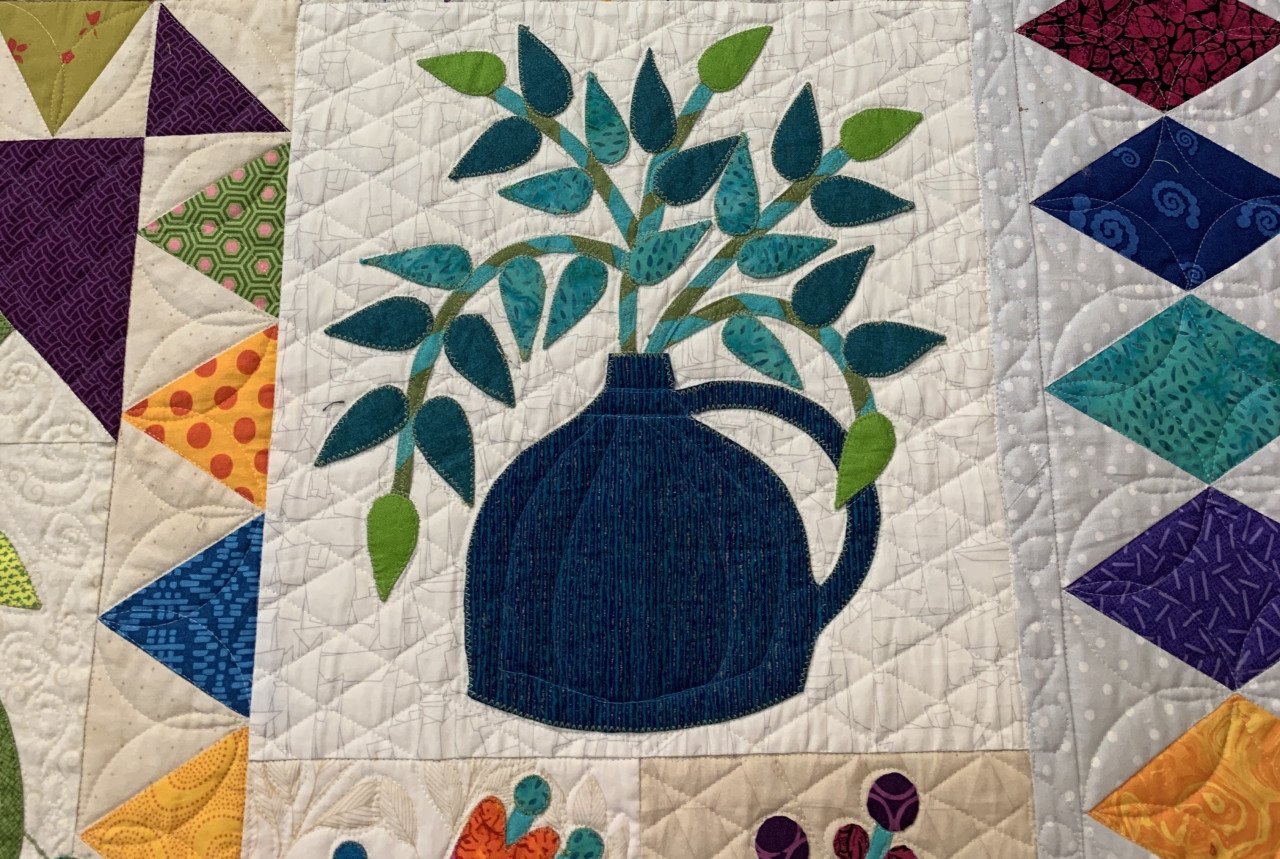 Barbara Black's Tips for "Garden Party Down Under" Month 8
Like any quilt made from a pattern, it's ultimately up to you to decide how you want to interpret it. That's true for this year's Block Of the Month, Garden Party Down Under, and Barbara Black has got little tips to help show you how to make this month's blocks your own. She says, "This month there is a striking appliqué vase. The vase can be cut from a single piece of fabric, or cut the handle from a different fabric to add interest. Your quilt, you get to decide."
Click here, or the photo below, for details on Barbara's blog for Month 8.
Click Here to download the Month 8 Patterns for "Garden Party Down Under".
(Photo: Barbara Black's Month 8 Block for Garden Party Down Under)
By accepting you will be accessing a service provided by a third-party external to https://thequiltshow.com/