SAQA's Spotlight Auction Serves Up Artful Competition
Get ready to bid for art quilts! SAQA's 2021 Spotlight Auction runs through April 25, 2021 and has more than 270 art quilts up for grabs.
This spirited fundraising event coincides with the SAQA's Oceans Apart, Connected by Art virtual conference, but it is open to anyone. You do not have to be a conference attendee or a SAQA member to vie for these enchanting small works. Proceeds support SAQA programs.
Spotlight Auction quilts are made and donated by SAQA members from around the world. Each one is mounted on an 8 x 10-inch mat with a 4.5 x 6.5-inch opening and placed in a clear cellophane sleeve. Styles and techniques are as varied as the quilt artists who made the artworks. You will find abstracts, landscapes, portraits, and more.
The art quilts are divided into four sections, or "tables", with each one closing at a different time on April 25, the last day of the virtual conference.
To find out all the details, go to www.saqa.com/spotlight. Be sure to read the FAQs if you aren't familiar with the auction or Handbid, our bidding platform.
The opening bid for each piece is just $20. Have fun bidding for and winning your favorites!
See some of the fantastic quilts that are being auctioned off below.
Cloud Bern by Margaret Lowers Abramshe
Six Little Chicks by Genevieve Attinger
Suez Canal-March 2021 by Nancy Bardach
The Wisdom of Tea by Carol Chewning
Watching thru the Fence by Giny Dixon
Sewing Train by Lana Dragon
Moonlight on Birches by Holly McLean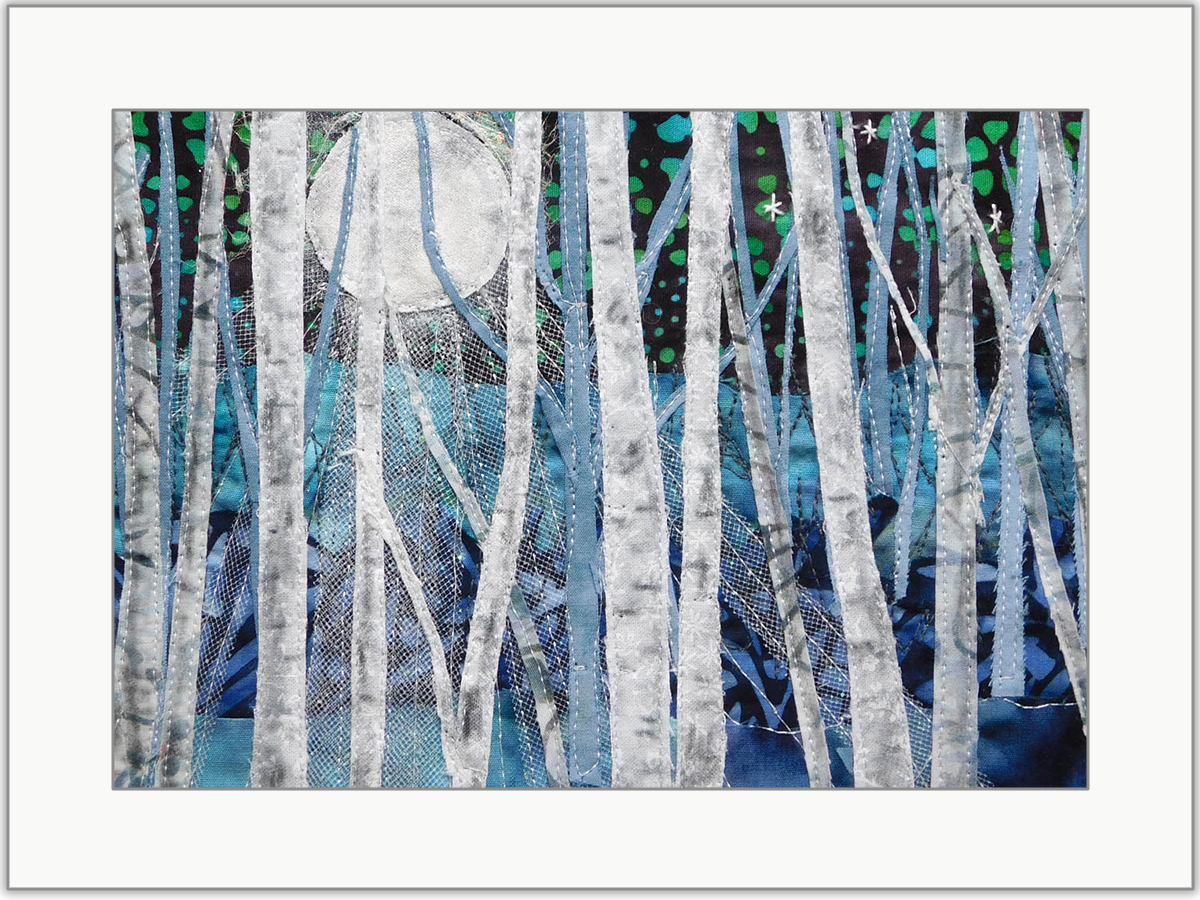 Birch Abstract 2 by Christine Mullaney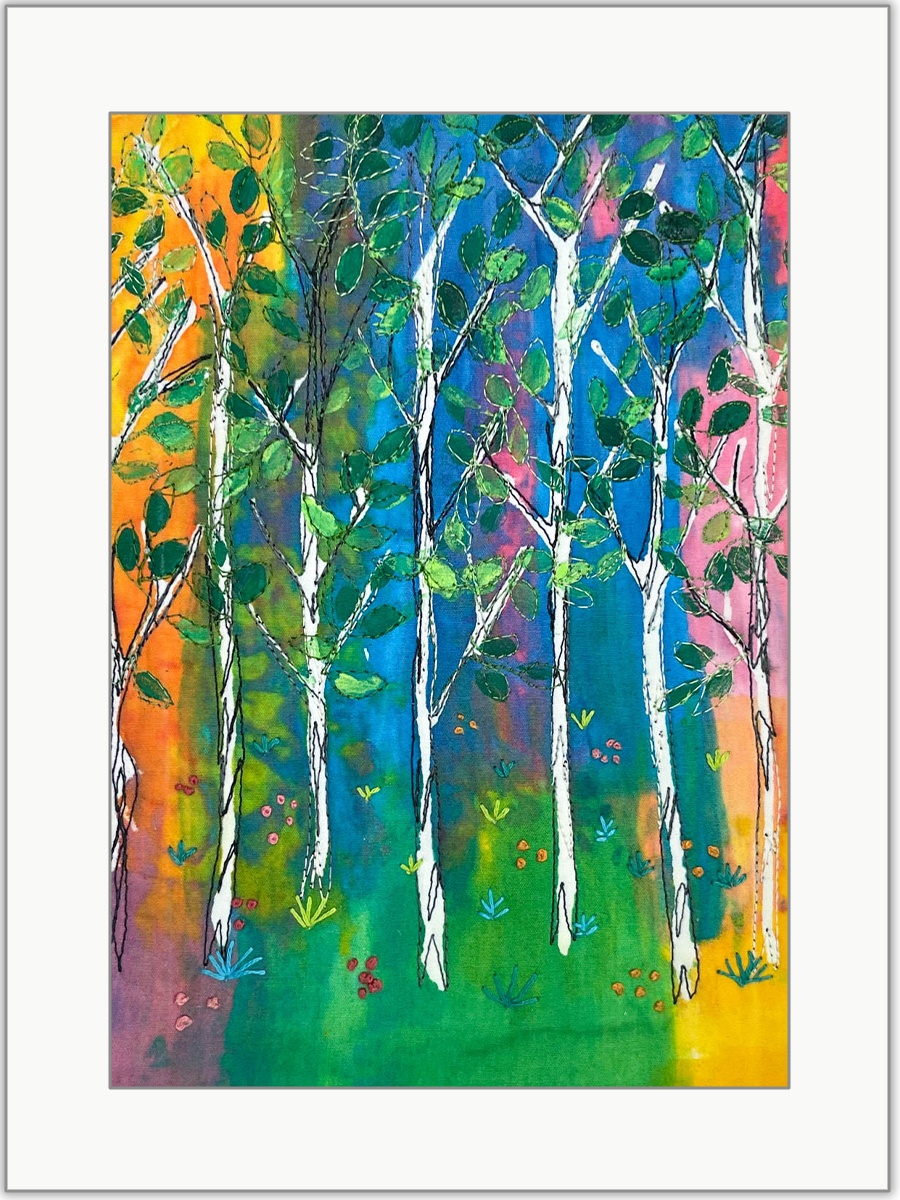 Koca Koala by Carolyn I Skei
Japanese Family Crest by Lisa Walton
Bulldog by Bronwyn Yamasaki
There are no comments posted here yet
Please login to leave a comment.
By accepting you will be accessing a service provided by a third-party external to https://thequiltshow.com/