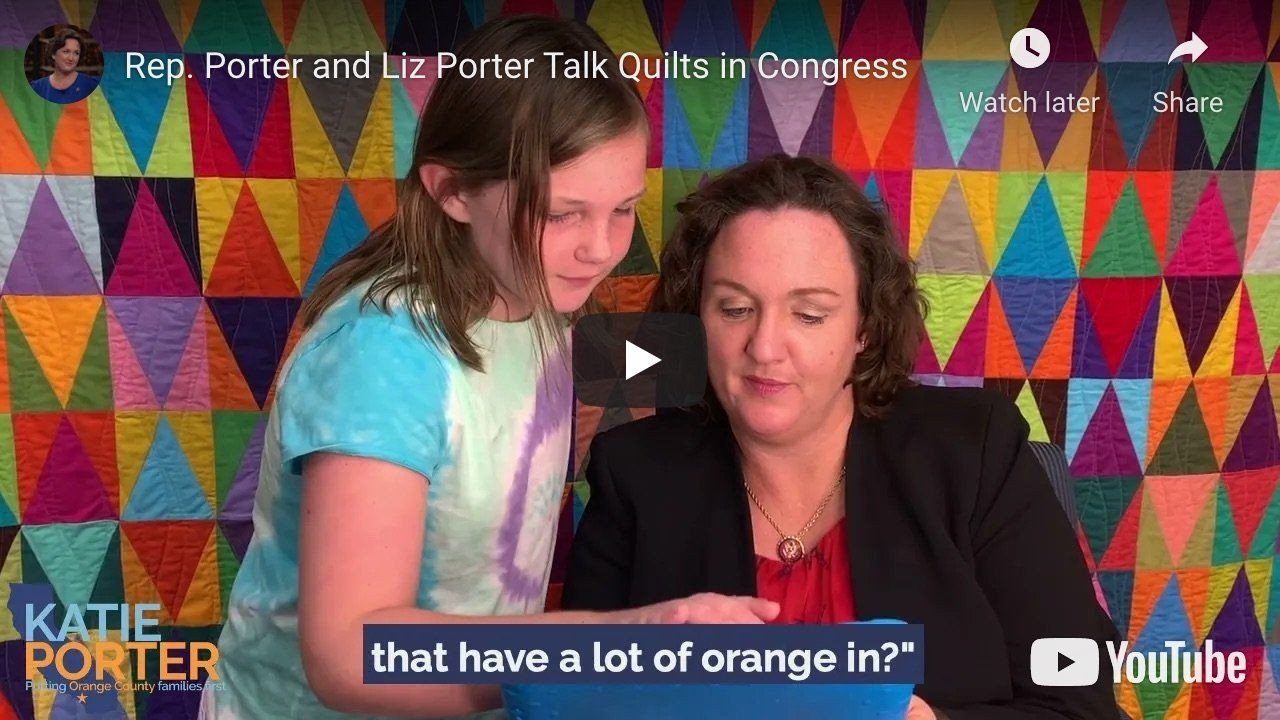 Representative Katie Porter and Liz Porter Talk Quilts in Congress
Representative Katie Porter talks to her Mom, Quilt Hall of Famer, Liz Porter (of Fons & Porter) about two of the quilts Katie uses as a background in her videos. You'll also get to see Liz Porter's very first quilt!
"Many observant YouTubers have noticed the quilts behind Rep. Porter on Zoom, in interviews, and at home. For #NationalQuiltingMonth​, she sat down with the quilter behind the Congresswoman: her mom, Liz Porter!"
By accepting you will be accessing a service provided by a third-party external to https://thequiltshow.com/