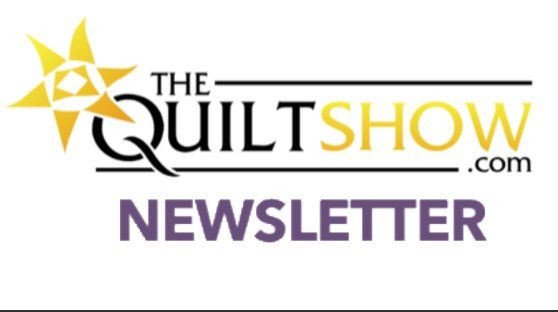 The Quilt Show Newsletter August 4, 2021
Best Longarm Machine Workmanship, Ricky's Students Progress, Making "Yukata Bee Quilting", BOM Month 8, You Haven't Seen Paper Piecing Like This, Color Wheel Pincushion, Magic Pins In The Store, A Puzzle Full of "Stars"
Featured Quilt - Amazing Longarm Quilting
Sometimes we are inspired by a memory to create a fantastic quilt. Sometimes we are inspired by what could have been. For Laurie Tigner, it was the later that helped her create her beautiful quilt, 828 Valence St. The quilt won Best Longarm Machine Workmanship Award at AQS QuiltWeek 2016 in Grand Rapids, Michigan and an Honorable Mention at PIQF 2017. As for that inspiration, Laure says, "I designed this quilt to express what my long ago garden in New Orleans could have been like in its days of glory." Featuring amazing longarm work that needs to be seen to be believed, I think we would all like to take a walk down Valence St. if it helped us create work as beautiful as this!

By accepting you will be accessing a service provided by a third-party external to https://thequiltshow.com/