Jinny's Memory Match: 08/16/21
If you're good at Jinny Beyer's Memory Match, don't hide it, shout it from the rooftops! It means that you know your quilt blocks. So play the game and show them what you know.
Click Here, or the image below, to play the game.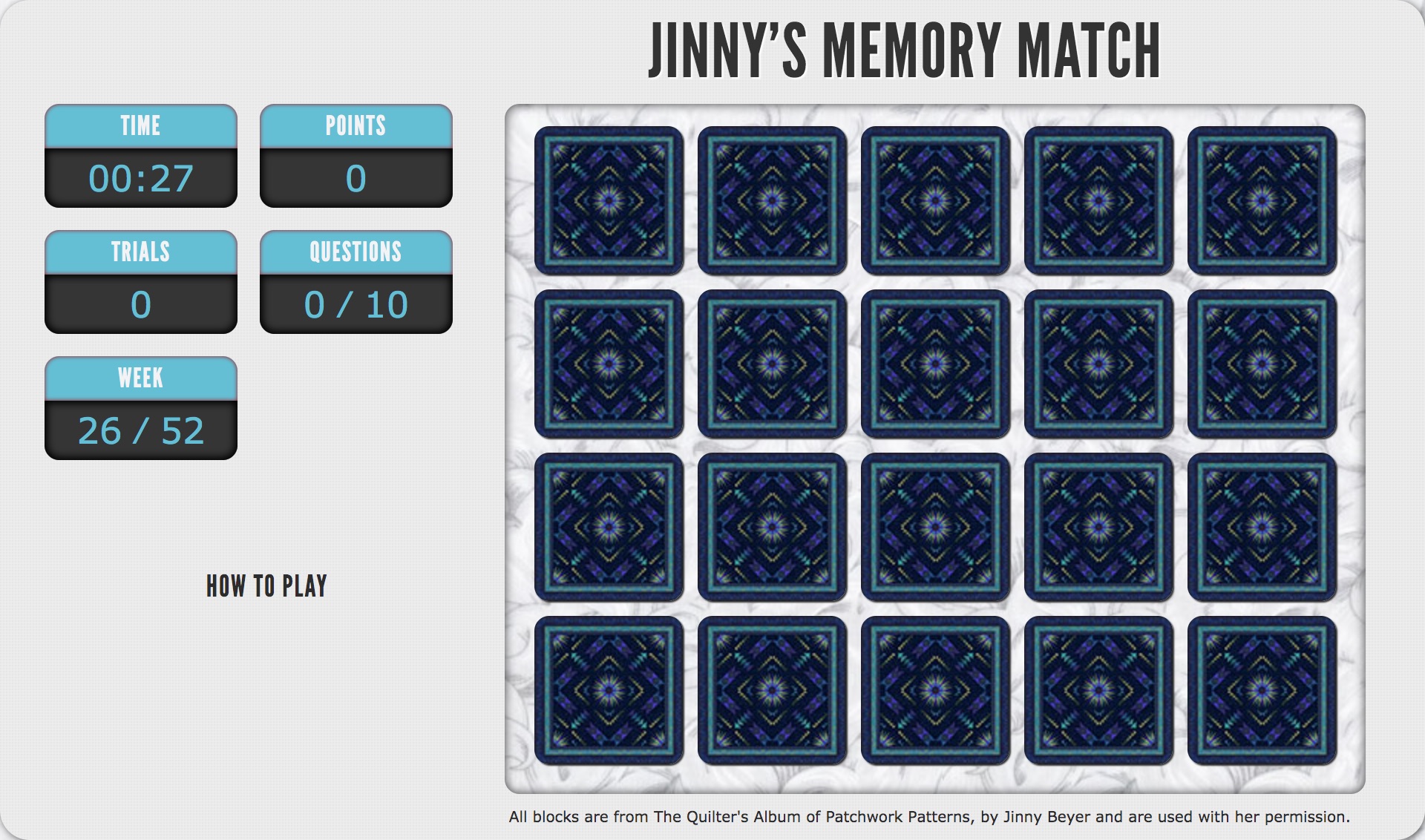 There are no comments posted here yet
Please login to leave a comment.
By accepting you will be accessing a service provided by a third-party external to https://thequiltshow.com/