Frequently Asked Question - What are the top 3 things that changed with WATCH on the new website?
What are the top 3 things that changed with WATCH on the new website?
Search by Category, Quilting Style, Series, and Artist - All of the shows have been categorized with the selection menus on the left of the page.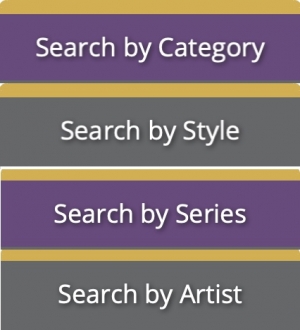 New Watch Window - There are 5 tabs for each show: WATCH,TRAILER,OVERVIEW, ARTIST INFO, and LEAVE A COMMENT.
WATCH: Allow you to watch the show. You can simply watch the show by selecting the play button in the middle of the video player, or you can jump straight to the chapter by selecting the chapter description to the right of the video. You can still watch the shows in full screen, select closed captioning, and watch The Quilt Show on your Smart TV (See "How can I watch The Quilt Show on my Television? in the FAQ's and Answers.)
TRAILER: This is the Trailer for this particular show.
OVERVIEW: Gives a brief description of the show and lists both the show number at the beginning of the overview and the series of shows it's in.
ARTIST'S INFO: Here, you'll find quick links to the Artist's Quiltipedia page.
LEAVE A COMMENT: Here, you will be able to leave a comment about that specific show.

More Information on the Guest Artists - We have also included a link to Quiltipedia for each Artist so you learn more about the Artist on the show. Go to Quiltipedia for the Artist Biography or Artist Statement and a link to their website if they have one. In addition, in Quiltipedia we provide links to other shows they may have been on in Watch, any lessons in Learn they have provided The Quilt Show Members or Community, See their quilts and Shop the products they recommend in our Shop.