Frequently Asked Question - How do I upload my quilt?
How do I upload my quilt?
You must be a member to upload your quilt. If you are a member, login and select the SEE QUILTS tab on the main tab line at the top of any page.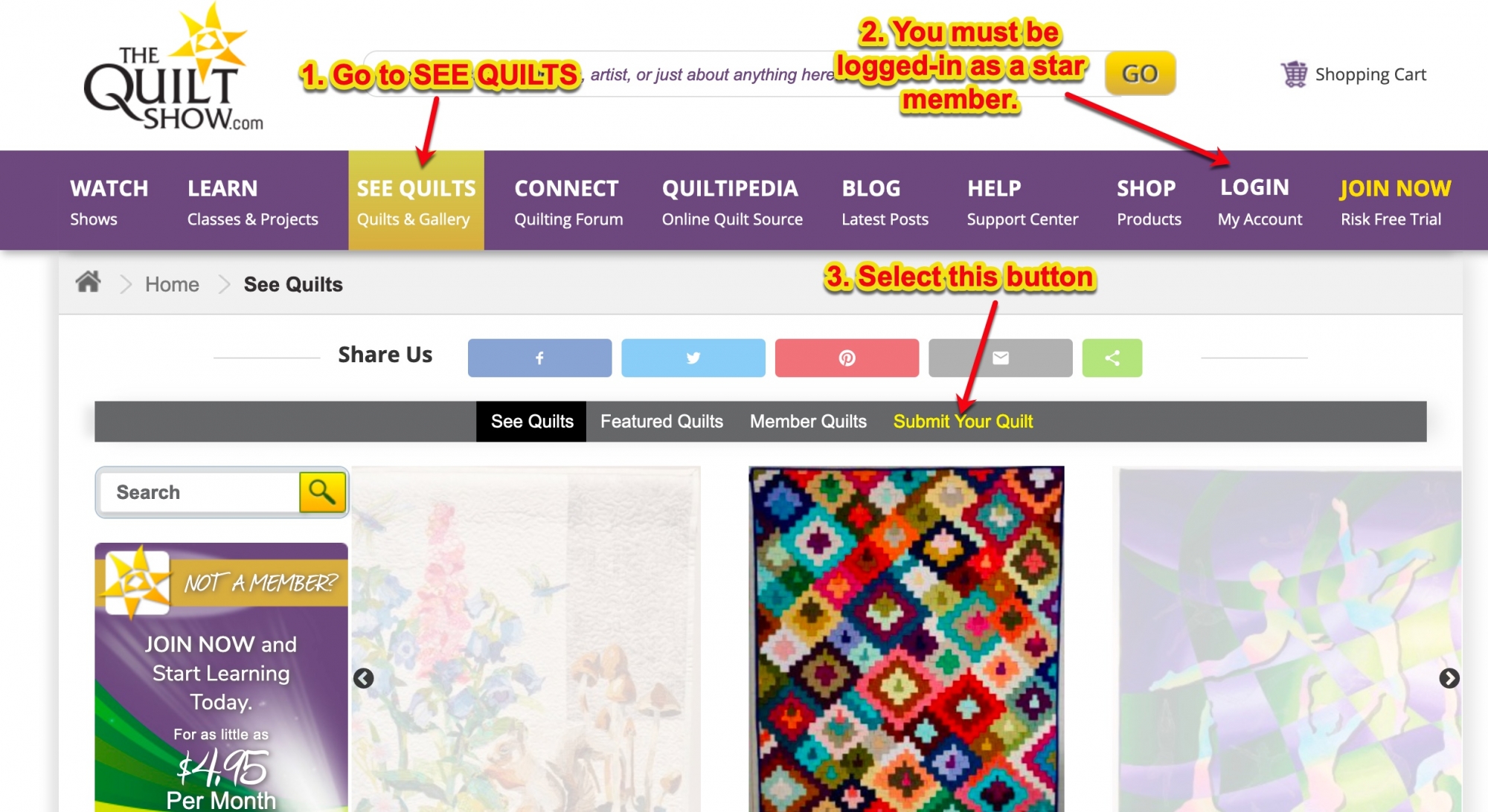 A quilt submission page will open. Here, enter all required fields indicated by the ( * ). Once all are required fields are entered, scroll to the very bottom and select the SUBMIT button.
Before you can upload any quilt images, you must first accept the TERMS & CONDITIONS. Then, just click on the blue SELECT FILES button to begin loading images from your computer.
As you upload images, they will begin to appear below the blue SELECT FILES button. If you have more than 1 image per quilt submission, be sure to make choose the image you want to show up as the main picture in the gallery. This is accomplished by selecting the MAIN IMAGE button on the image you want and you'll know as a red star will indicate that image as the MAIN IMAGE.
Selecting MY QUILTS on the gray tab bar (next to the SUBMIT YOUR QUILT), you will see the quilt you just uploaded and any other quilts you have submitted. By clicking on the image, you will be taken to a page that has the secondary images you uploaded for that quilt submission. EASY PEASY!!