The Month 11 Legacy Quilt Club block from Ricky is Robbing Peter to Pay Paul.
Shown here in the Enchantment colorway, the Robbing Peter to Pay Paul block is the eleventh block for the Legacy Quilt Club. The Legacy Quilt features twenty blocks. A new block pattern is available for FREE each month.
Participants always SAVE 15% -
Use Coupon Code:
PETERPAUL15
Good for all products at Ricky Tims Online Store.
Expires December 15, 2017
Click here to find previous blocks in the Legacy Quilt Club.
Robbing Peter to Pay Paul
Laura not only wrote about her own pioneer childhood experiences, she devoted a whole novel to the ninth year of her future husband Almanzo Wilder as he grew up on a prosperous farm in Upstate New York. Young Almanzo learned at an early age to bargain for the value of his labor. After a liveryman paid two dollars per bale of good hay, he wondered why Almanzo settled on the price.
"Well," Almanzo said, "I asked two and a quarter because if I'd asked two, you wouldn't have paid but one seventy-five." The liveryman laughed, and said to Father, "That's a smart boy of yours." Father did not take the money for the hay; he let Almanzo take it and count it to make sure it was sixty dollars.

~ Laura Ingalls Wilder, Farmer Boy, Ch. 28 "Mr. Thompson's Pocketbook"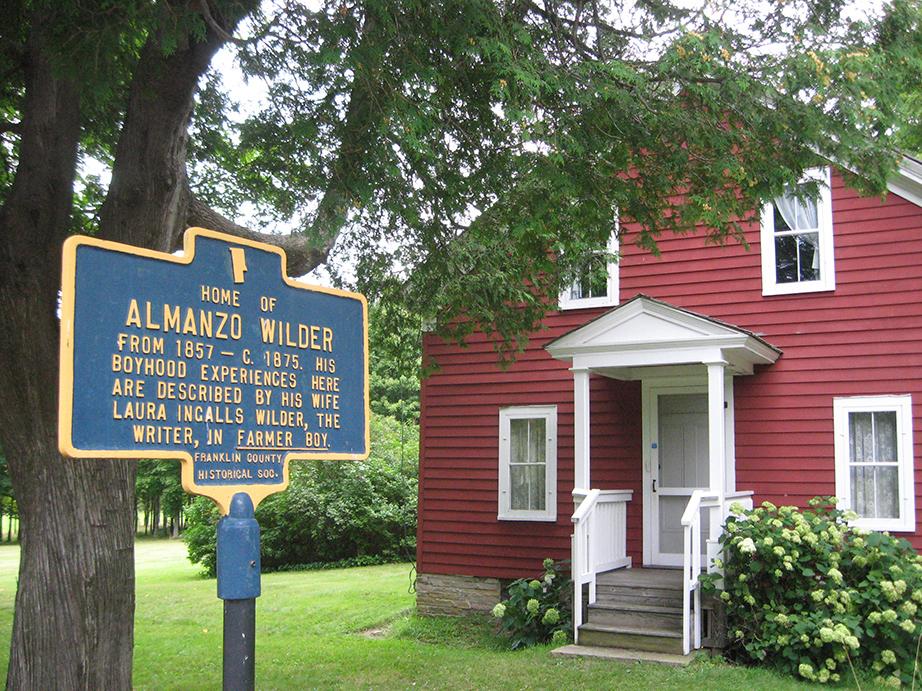 The Wilder Homestead is a historic home and farm today near Malone, NY. Photo by Connie Ryle Newman