Do a puzzle of Amy McClellan's quilt, Ferris Wheel.
Ferris Wheel by Amy McClellan might not be what you'd find at the amusement park, but its bright and happy colors will bring you joy. Ferris Wheel is filled with all of the same-sized blocks, but each appears different in size due to where Amy placed the fabric. Using a fifteen-degree ruler to create the pieces, Amy says it is a simple, yet time-consuming, quilt to make.
Click Here to see the Full Quilt.
See more of Amy's quilts in How to Use Embroidery and Wool in Your Quilt | How to Do Big Stitch Quilting with Sarah Fielke.
Learn from the Handwork Masters in How to Do Handwork | Handwork Masterclass Part 2 - All About Stitches from Basic to Fancy.
FerrisWheelbyAmyMcClellan - 36 Pieces Non-Rotating
FerrisWheelbyAmyMcClellan - 100 Pieces Non-Rotating
FerrisWheelbyAmyMcClellan - 289 Pieces Non-Rotating
FerrisWheelbyAmyMcClellan - 36 Pieces Rotating
FerrisWheelbyAmyMcClellan - 100 Pieces Rotating
FerrisWheelbyAmyMcClellan - 289 Pieces Rotating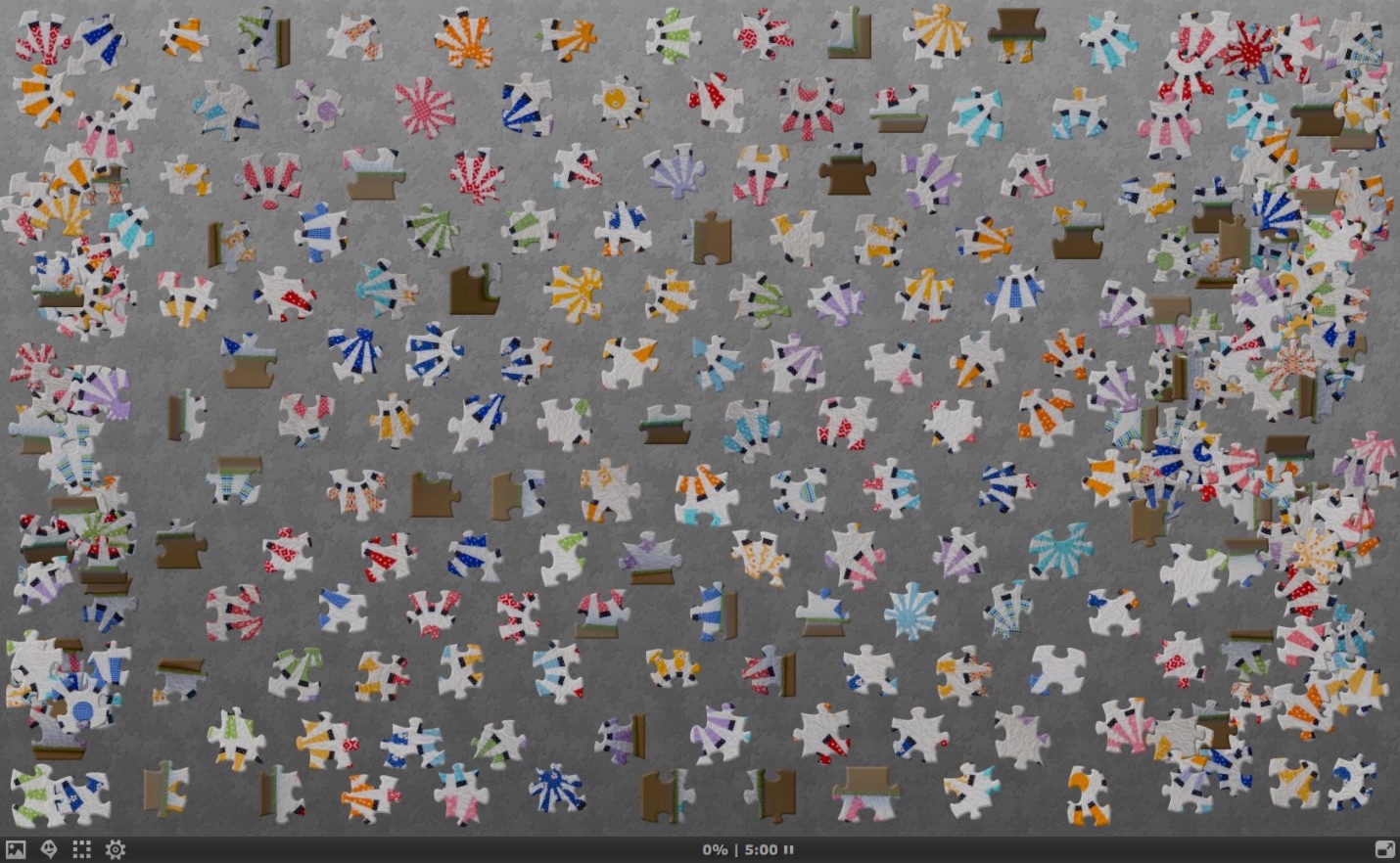 Original Photo: Mary Kay Davis